Bluetooth HCI HID Controller abuse RCE exploit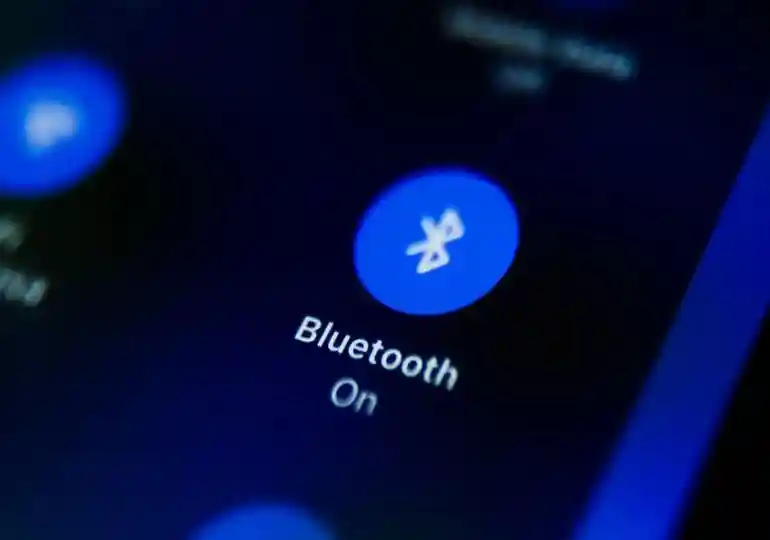 The Words of Caution
This writeup is a lesson in what happens when we are not, and why we should be very, very cautious of what bluetooth devices we pair to. We'll start with this, just to set the stage for what's to come.
Pwnt a smartphone in under a minute, simply by connecting to a rouge bluetooth device. Who'da thunk?
The Attack
This was actually pretty simple, you probably have already guessed what I'm doing here, and it is really pretty obvious. I'm loading some code that brings up a bluetooth connection in the context of a HID keyboard, sending HCI events and HID control codes to the phone, tediously designed so that I can pull up finder, search for and launch Termux, then enter a command that pushes a reverse shell back out over the network to my attacking computer.
Here is the full code if you'd like to get the attack working, although, keep in mind it will probably need major tweaks to get working on anything except a Samsung Galaxy S8 phone.
The file we run to start the exploit, run.sh:
A pretty straightforward loader script that gathers the information needed to run the python part of the sploit. This would be the attacking ip (LOCAL_IP), the phone's MAC address (PHONE), and the bluetooth controller address we're pairing with on the laptop (CONTR).
Next we have our HID control code injection script, rougetooth.py:
This is basically a HID/HCI_EVT injection macro, but in keycodes translated into something the bluetooth controller can understand. Each kstate is the state of the keyboard at time of control code injection. I have it subrouteined out to make it easier to build shellcode for other devices in this manner later.
There is also a control script for the blueooth controller, which I did not write, I shamelessl lifted this library bthid.py from Alkaid-Benetnash's EmuBTHID, big thanks!
Conclusion
This about ends any reason to be connecting to any bluetooth device that you do not, yourself, own, and know is not waiting to spit out an exploit as soon as you connect. There are other attacks that could possibly be coupled with this one, such as a 'KNOB' attack, whereby the key entropy length can be changed to 1 and, subsequently simplifying brute force, letting you jump on an already paired device's connection, possibly allowing this attack to take place without pairing it first, but this has not been demonstrated (by me), yet. I'd like to see what other types of attacks I can run over bluetooth, so I may have a follow up to this writeup. Note using this attack it is simple to do things like, say, turn on USB debugging, or force file tarnsfers to be accepted. I have notified Samsung of this attack, and say that this is intended behavior, and that since the device needs pairing for this to work, the device is hence trusted, and my attack is more just malicious than an exploit, and that is fair. But it's still cool. Thanks for reading! Happy hacking!
---
If you enjoy my work,
sponsor
or
hire
me! I work hard keeping oxasploits running!
Bitcoin Address:
bc1qclqhff9dlvmmuqgu4907gh6gxy8wy8yqk596yp
Thank you so much and happy hacking!